All products sold by Exceptional Bears are pre-loved items of exceptional quality.
EXCEPTIONAL 'BEAR OF THE WEEK'!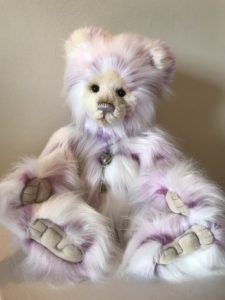 CHARLIE BEAR – DEE DEE!
Having supplied these excellent products for several years, we are very proud of our positive feedback.
If you want us to find a bear you like, want to ask about any Exceptional Bear or even have a query about buying a bear, just drop us a line at ….   support@exceptionalbears.com
We hope that you will always find more appealing Bears or nostalgic memories from our well stocked shelves!

And you will be among the first to hear about our
new arrivals and special offers!